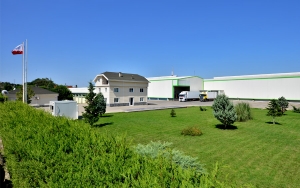 Mevsim Gida was founded in 1993. Today the company runs two factories: one in Turankoy, Bursa and one in Salihli, Manisa-Turkiye.
Bursa factory has two IQFs and one static tunnel at a 15,000 mt capacity per year, whereas Manisa factory has one IQF and two static tunnels with an annual capacity of 20,000 mt. Mevsim Gida is a fruit and vegetable farming, processing and exporting company.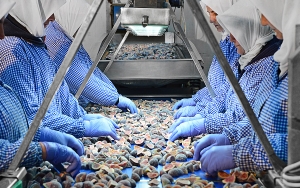 Sixty percent of the processed products are contracted for European customers and 25% for other countries including the Far East. The rest 15% of the production is sold to the local Turkish market.
The farmland of Mevsim Gida is located in the Yenisehir district, which is 12 km away from the Bursa factory. The company also contracts with other neighboring farms in the same district. Cherry tomatoes, peppers, broccoli, cauliflower, spinach, Brussel sprouts along with Granny Smith apples and Williams pears are grown in this farm under GAP principles. In addition Mevsim Gida can supply melon, orange, grapefruit, lemon, mandarin, fig, pomegranate, tomato products in GLOBAL GAP accreditations.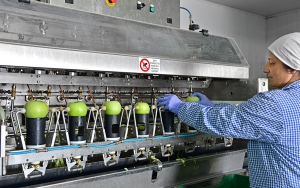 Mevsim Gida is the leading cherry tomato grower and processer in Turkiye and is one of the major processers of citrus fruit segments using both hand and machine cut. Citrus fruit processing includes oranges, grapefruit, lemons and mandarins. Also the grape production within different varieties like sultana, crimson and black finger is another major fruit item in Mevsim Gıda's production range.
The company is also specialized in figs, both fresh and frozen, and has been the leader of the country in fig processing and packaging with a capacity of 3500 mt per year. Mevsim Gida processes both black and yellow fig varieties.
The company follows global developments and imports new technologies for fruit and vegetable processing. Mevsim Gida assigns a considerable budget for Research and Development to improve its current capabilities and to develop new products.