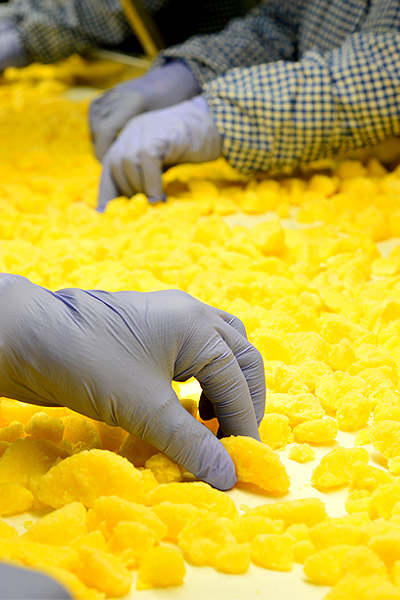 OUR POLICY IN QUALITY AND FOOD SAFETY
MEVSIM GIDA A.S. has established to meet the demands of her customers both in local and foreign markets with "safe food" and "food safety" principles by protecting human, plantation, and environment health.

MEVSIM GIDA A.S. has been producing in compatibility with the international quality standards by following the renovations in frozen food industry and technological conditions.
MEVSIM GIDA A.S. aims to be a brand and take place among the leading companies of the industry in the local market and importing companies.
MEVSIM GIDA A.S. has been producing high quality products by increasing the quality of half processed products and by reforming the frozen products in its product range.
MEVSIM GIDA A.S. management has ensured that all the workers has mastered the importance of food safety, and developed a policy of Quality Management System always reforming.
QUALITY PROMISES
MEVSIM GIDA A.S. promises to have the products processed in quality system and the related activities to be appropriate with legal arrangements, trade ethics, international trade traditions, human and environment health, and the expectations of consumers and promises to take any precautions and start the necessary activities in order to produce safe food.
MEVSIM GIDA A.S. in order to follow the renovations, technological developments and according to its quality target and policies, has been applying ISO 22000:2005 Food Safety Management System, Global Gap and BRC management system to fulfill customer demands and expectations.
MEVSIM GIDA A.S. is inspected annually by a third-party independent institution to approve that its quality management system is objective and neutral, effective and developing and appropriate to policy and targets.
MEVSIM GIDA A.S. promises to apply the principles of quality management system, which are defined, became valid, and being applied, and promises to assign the necessary sources to have an effective system, inform all the workers about this and develop the quality system protecting and sensitive to the environment.