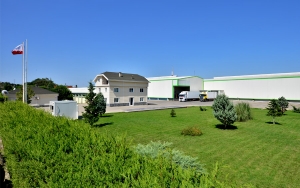 Mevsim Gida is a fruit and vegetable grower, processer and exporting company. 60% of the products are processed and contracted for European customers and 15% for other countries including the Far East.   25% of production is sold to the local Turkish market.
The company follows global developments and imports new technologies for fruit and vegetable processing. MevsimGida assigns a considerable budget for Research and Development toimprove its current capabilities and to develop new products.
Mevsim Gida was founded in 1993 and today runs two factories in Turankoy, Bursa and also in Salihly which is located in the Manisa area of Turkey, near Izmir.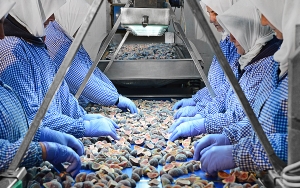 The Bursa factory is built onan area of 21,000 sqm with 5,500sq m of coveredfactory area and 23,000 cubic mof storage capacity. The factory operates two IQF and onestatic tunnel at a capacity of 15,000mt per year. Currently there are 60 permanent and 100 to 120 seasonal employees at this factory. These include two food engineers  ,six agricultural engineers, six mechanical and electrical technicians , four quality controllers and a financial team employed.
The Manisa factoryis built on 12,000 sqm land with3,500sq mof covered area.  The factory has one IQF and two static tunnels with ayearly 20,000mtcapacity. The factory is a brand new building constructed in 2014 and expected to be fully operational by February 2015.
Mevsim Gida farm sits ownland in the Yenisehir district which is located some 12 km away from the Bursa factory.   The company also contracts with other neighbouring farms in the same district.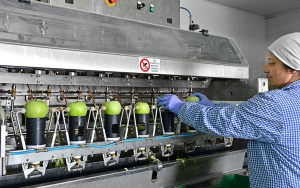 Cherry Tomatoes, Peppers, Broccoli, Cauliflower,  Spinach , Brussel Sprouts along with Granny  Smith Apples and Williams Pearsare  grown at this farm under Global gapAccreditation.
Mevsim Gıda is the second biggestcherry tomato grower and processer in Turkey and is one of the major processers of citrus fruit segments using both hand cut and also machine methods.  Fruit processing includes Oranges, Grapefruit, Lemons and Mandarins.
The company also specializesin Figs, both fresh and frozenand has been the country leader of Fig processing and packing with a capacity of 2500MT per year.  We process both Black and Yellow Fig varieties.
Mevsim Gıda is a family owned company founded by Ozkan Kamiloglu.Ozkan holds a Masters Degree in Agricultural Engineering and has a vast experience gained from over forty years in farming, growing, processing, storage and marketing of fruit and vegetables. Ozkan's son and daughter are alsonow working at the company. His daughter holds a PhD in Food Engineering and his son has a Degree in Economics and Administrative Sciences.